Welcome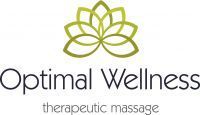 Click, Purchase & Print Instant Gift Certificates!
Welcome to Optimal Wellness Therapeutic Massage located in Wakefield, Rhode Island. If you are looking for knowledgeable and professional therapists, you are in the right place. We evaluate each client and provide them with the treatment hat best fits their needs. Massage therapy is provided in a comfortable and relaxing treatment room opposed to a larger spa-type environment.
At Optimal Wellness, all therapists are skilled in a variety of massage techniques from Swedish massage for relaxation to Deep Tissue and Active Isolated stretching techniques. Your therapist will use a combination of these techniques to best meet your treatment goals. Massage is ideal for addressing chronic tension, decreased range of motion and pain management. We have seen our clients benefit from massage therapy while addressing a wide variety of orthopedic conditions including carpal tunnel, frozen shoulder, TMJ, and plantar fasciitis. Everybody can benefit from massage whether you are an athlete or someone trying to correct and manage the muscular imbalances that come with along with long hours spent at a desk.
We have affordable Sports massage packages that are ideal for those in training or active individuals who would like to maintain optimal flexibility, avoid injury and improve their performance. Similar packages are available for those working towards improving decreased range of motion, tightness, and pain from chronic orthopedic conditions and muscular imbalances.
Stephanie has received advanced training in working with oncology patients. Massage by a properly trained therapist with an understanding of the complexities of cancer including treatments, medications, and their effects on the body systems, have been researched and proven effective in decreasing pain, anxiety, and nausea. Research also indicates that the body is better able to heal itself and deal with trauma while in the relaxed state created by massage. A sliding scale is available for oncology massage as well as home visits.
Please be advised that we do require 24 hours notice on all cancellations. No shows as well as late cancellations are subject to a 50% charge of the scheduled service to compensate therapists for their time.
OPTIMAL WELLNESS THERAPEUTIC MASSAGE
Stephanie White BA, LMT Owner
401-480-2124
260B Columbia Street & 316 Columbia Street at River Bend Athletic Club
Wakefield, RI 02879
optimalwellnessmassage@outlook.com